Immerse yourself in a world of emotions and craftsmanship with Tino Mariani snc, the company specialized in the production of sofas and armchairs. For over 70 years, we have been committed to keeping the research and design of new models alive, always ensuring the utmost attention to innovation and aesthetics.
Our sofas, armchairs, and sofa beds are the result of passionate and masterful craftsmanship. We use only high-quality materials, carefully selecting the coverings based on practicality, durability, and aesthetic elegance.
Our headquarters in Lissone, near Milan, is the beating heart of our production. It is where made-to-measure sofas, leather sofas, fabric sofas, reclining sofas, modern sofas, classic sofas, reclining armchairs, and much more come to life. Each piece is meticulously crafted with utmost care and respect for the environment that surrounds us.
What sets us apart is the passion we pour into every single detail. Every sofa that leaves our hands is a testament to our commitment to creating a welcoming and comfortable environment for you and your family. We believe that a sofa is not just a piece of furniture, but a place where precious memories are made and special moments are shared.
Choosing a Tino Mariani sofa or armchair means entrusting yourself to a brand that cares for its customers. Our dedication is to offer you superior quality products that adapt to your needs and lifestyle.
Experience the unique joy of owning a Tino Mariani sofa, where art, passion, and sustainability come together in a comforting embrace of beauty. Transform your living space into an oasis of emotions, sharing unforgettable moments with the people you love.
Directly to your home, with the support of the best technicians. You just have to relax!
A vast assortment of suites, sofa beds and armchairs, entirely made-to-measure – functional and innovative products made using certified raw materials and manufactured with the utmost respect for the environment and safety aspects.
All products can be verified in every single detail and have been designed with the utmost attention, providing our clients with the pleasure of relaxing on something that looks and feels good. There is no limit to what can be created with each project or idea.
Modern lines as well as classic shapes – tradition and innovation that adapt to contemporary style-rooms as well aselegant furniture. All products are handcrafted, finishes are refined and the fact that they can be tailor made means we can create unique pieces that are made-to-measure according to taste.
All wooden structures, mechanisms and fillings are of the highest standard, so they are sturdy and long-lasting.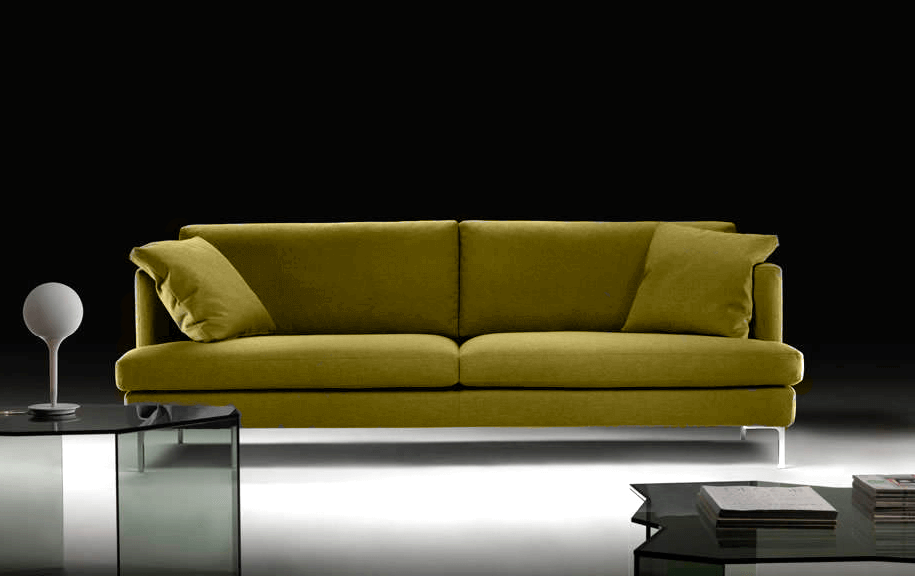 Sofas Lissone - Tino Mariani: Style and Quality at Your Fingertips!
Discover our collection of sofas in Lissone, designed by Tino Mariani, a historic company with over 70 years of experience. From classic to modern, you'll find the perfect sofa for your space. Versatile and comfortable sofa beds available. Visit our store in Lissone, Via Ferrucci, 56, for a personalized shopping experience.
Craftsmanship and premium materials for maximum comfort. Transform your space with a Tino Mariani sofa!